| | |
| --- | --- |
| Urology | |

EQUIPPED WITH BOTH - ELECTROMAGNETIC & ELECTROHYDRAULIC LITHOTRIPTOR
ASIA's first Dual Shock Head Electromagnetic Lithotripsy for ESWL
FLEX X - C - Digital Flexible Ureteroscope (FIRST INSTALLATION IN PRIVATE SET-UP FOR RIRS)
TWO High Power LASER UNITS


RIRS has revolutionized treatment of renal stones. Stone larger and harder for Lithotripsy can be easily treated by a flexible scope passed through penis. Laser is used to pulverize stones Dust particles come out of the ureter.
ADVANTAGES :
No Puncture
No Bleeding
Less Hospitalisation
Non Invasive
Siddhi Vinayak Hospital has digital flexible Ureteroscope Flex XC. First installation in private set up. It also has flex X2 and P6 scopes which are the best equipment in its class.


DUAL SHOCKHEAD ELECTROMAGNETIC LITHOTRIPSY – MAGNA machine installed for the first time in ASIA for the treatment of stone patients.
Lithotripsy advantages includes : Moving shock head with variable focal aperture. The first lithotripsy machine in the world to be equipped with this facility.
Pulverization of stone rather than fragmentation.
Less painful treatment – no anesthesia and can be performed on OPD basis.
Post treatment colics are very rare.
Requirement of stones reduced to only large stones.

For large renal stones PCNL remains the treatment of Choice. More than 800 procedures performed.
It is invasive procedure of choice when large stones bulk is required to be removed from the kidney.
Siddhi Vinayak Hospital has state of Art set up for all varieties of PCNL procedure.
Modern stone treatment revolves around RIRS,ESWL and PCNL. All procedures have advantages and disadvantages.
Patient so select a procedure suitable for his own stone disease.
Come and take advantage of availability and expertises of all the modalities at one single centre SIDDHI VINAYAK HOSPITAL.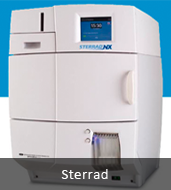 Patients of stone disease harbor infected urine. Any minimally invasive procedure which is performed endoscopically or with puncture can flare up infection. Siddhi Vinayak Hospital has Plasma Sterilisation Facility. It is the only full proof way of sterilizing Endoscopes assesories.
Minimize risk of Infection, take advantage of best possible sterilization along with High Class Equipments.
Do not Compromise on Quality Do not Compromise when it comes to your own health care.


Laparoscopic urology
Urology is all about Minimally Invasive Surgery (MIS)
Laproscopy is well estabilished procedure for removal of Kidney (Nephrectomy)
At Siddhi Vinayak Hospital, we regularly perform Laproscopically Procedures Like :
Nephrectomy for Non Functioning Kidneys
Radical Nephrectomy for Kidney Cancers
Pyeloplasty for PUJ Obstruction.
Reconstructive urology and uro-oncology
Paediatric urology
Microsurgery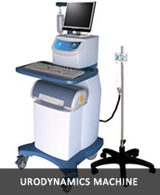 IN ELDERLY MALES URINARY PROBLEMS ARE DUE TO ENLARGEMENT OF PROSTATE GLAND.
EACH PATIENT REQUIRES INDIVIDUAL EVALUATION TO DECIDE TREATMENT MODALITY BEST SUITED FOR HIM.

DIAGNOSTIC FACILITIES
Ultrasonography and CT SCAN
Uroflometry & Urodynamics
Lab facilities and Biopsy (Transrectal) facilities.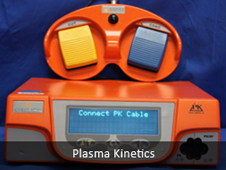 TREATMENT FACILITIES
100 Watt Holomium Laser for Holep
Plasma Kinetics for Bipolar Resection
Conventional Turp

Services
Arthroscopy
Orthopedic Surgery
Cosmetic Surgery
Gastro Surgery
Geriatric Care