Critical Care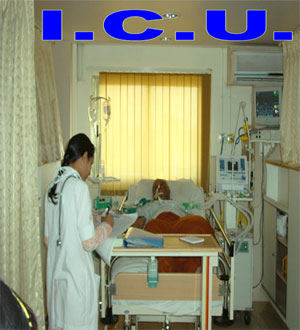 Siddhi vinayak hospital is a multispeciality superspeciality hospital awash with all latest facilities in the field of Medicine. It includes all branches like Urology, Nephrology, Critical care, Neurosurgery, Plastic surgery, Arthroscopy, Neonatology and Traumatology. The hospital also has the services of allied branches like Radiology and Pathology in house.
It is the only hospital of its kind having state of the art Level III facilities including operation theatres, ICU and other facilities on this side of the river that is in the eastern part of Ahmedabad.
The hospital is spread out on a large campus having two well structured buildings having a total capacity to accommodate around 80 patients at all levels including.
The hospital is located on approximately 1500 sq. yard area in a prime location of Maninagar very near to Balvatika – a tourist destination besides Kankaria lake. The hospital enjoys proximity and easy access to routine modes of transport like the central S.T. bus station, local bus transport stand and the railway station which is just a stone's throw away.
The hospital is very close to important arterial roads and highways of Ahmedabad which include:
National Highway No. 8 encircles the hospital – on one side from Narol to Bareja and ahead and on the other side from Narol to Naroda including CTM, Amraiwadi, Odhav, Bapunagar, etc.
Mahemdavad highway to Kheda, Nadiad and ahead.
National Expressway No. 1 from Ahmedabad to Baroda.
Odhav highway from Son- ni- chal to Kapadwanj and ahead.
132 feet ring road that encircles Ahmedabad is quite close too.
Hence it is easy for transportation of patients to the hospital.
Services
Arthroscopy
Orthopedic Surgery
Cosmetic Surgery
Gastro Surgery
Geriatric Care