Radiology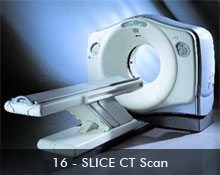 X-ray – Digital X-ray with 300 mA X-ray machine, portable X-ray machine Ultra sound.
Colour Doppler for all soft part Sonography, peripheral vascular Doppler, tissue harmonics imaging and fetal echocardiography.
CT Scan – 16-Slice CT Scan for most modern and accurate images.
Facilities for bedside and portable USG, X-ray and echocardiography.
Facilities of MAMOGRAPHY and OPG (Oral Pentography).
Services
Arthroscopy
Orthopedic Surgery
Cosmetic Surgery
Gastro Surgery
Geriatric Care